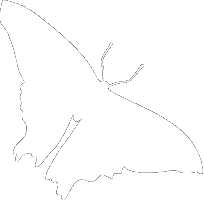 GURALNICK TO GIVE LECTURE ON CHANGING NATURE OF WATER
February 3, 2003
Dr. Robert Guralnick from the CU Museum of Natural History and the Department of EPO Biology will present a slide lecture entitled, "Water Ways: The Changing Nature of Water in the West and its Impact on Freshwater Life."
Freshwater remains one of our most important natural resources. Past and recent droughts reinforce how much we depend on water as a society. Civilizations have attempted to use water resources maximally, culminating in massive civilization-imposed changes to natural water ways. This talk will explore some of these changes, the effects on the landscape and the affects on our freshwater and terrestrial biota.
Dr. Rob Guralnick is the Curator of Invertebrate Zoology at the CU Museum of Natural History and Assistant Professor, EPO Biology. His presentation is the eighth in a yearlong series of talks called the Centennial Lecture Series. This lecture series compliments the exhibit, CU Museum Centennial: A Window to the Past, A Door to the Future, which highlights the Museum's vast natural history collections and celebrates its 100th birthday. This exhibit will be on display in the First Floor Changing Gallery of the CU Museum through May 31, 2003.
The lecture will take place at the CU Museum in the Dinosaur Hall on Wednesday, February 12, 2003 at 7:00 pm. This event is free and open to the public.
Contact Lori Stott for more information.
(303) 492-3396
Return to the Newsroom.
Scan the Museum's News Archive.