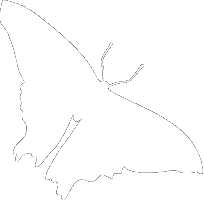 MUSEUM CURATOR STUDIES MELTING GLACIERS FOR ARCHEOLOGICAL SITES
February 3, 2003
In January National Public Radio (NPR) recorded an interview with James Dixon, Curator of Museum and Field Studies, about research he and Dr. William Manley have been conducting at the Institute of Arctic and Alpine Research (INSTAAR).
Their work is directed toward predicting the archaeological potential of perenial snow and ice and attempts to identify where artifacts and other objects are most likely to be exposed by glaciers melting as a result of global warming.
A small portion of that interview discussing the fantastic preservation of artifacts recovered from frozen contexts was broadcast on NPR's Weekend Edition of All Things Considered on Saturday, January 11, 2003. Dixon and Manley's research has recently come to public attention through front-page stories in major newspapers such as the Los Angles Times and the Miami Herald, as well as stories in other major newspapers such as the Charlotte Observer, Seattle Times and Vancouver Sun.
Contact Jim Dixon for more information
jdixon@colorado.edu
Return to the Newsroom.
Scan the Museum's News Archive.