Oct. 8, 2012 – Oct. 8, 2013
Beetles Exhibition
BioLounge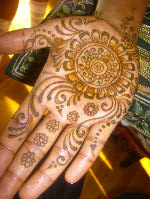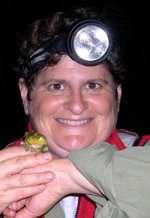 Tuesday, Oct. 9, 7 p.m., "Beetles (Coleoptera) Associated with Forensic Investigations," Entomologist Boris Kondratieff (CSU), with an introduction by UCMNH Curator of Entomology Deane Bowers. Delve into forensic entomology and learn how insects and arthropods are collected from human corpses to make scientific inferences in criminal investigations.
---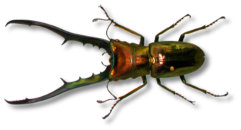 Friday, October 12, 2 - 5 p.m.
Henna Workshop, 2 - 5 p.m.
Drop in, create and apply your own henna designs with artist Anita Bohrer
BioLounge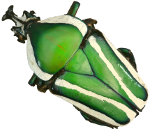 Ongoing tours of insect fossils 2-5 p.m.
with Invertebrate Paleontology Collections Manager Talia Karim
Paleontology Hall
Beetle Talk, 2:30 & 3:30 p.m. with Entomology Curator Deane Bowers
BioLounge
---
Tuesday, October 16, 7 p.m., "The Mountain Pine Beetle's Unprecedented Epidemic," presented by University of Colorado biologists Jeff Mitton, Ph.D. and Scott Ferrenberg
Paleontology Hall and BioLounge
---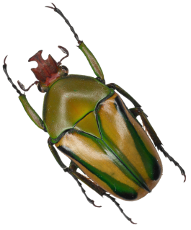 Wednesday, Oct. 24, 7 p.m., Beetle-Mania! Beetle-inspired creative writing for everyone led by Boulder author Ellen Orleans, M.F.A.
BioLounge