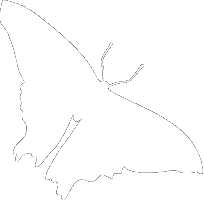 PALEONTOLOGY CURATOR AWARDED NSF GRANT
July 11, 2007
The National Science Foundation has awarded a Biological Research Collections grant to Karen Chin, Curator of Paleontology, for curatorial improvements of the Karl Hirsch Fossil Eggshell Collection.
This exceptional collection includes dinosaur, bird, and crocodilian eggshell from all over the world. The specimens range in age from modern to 140 million years old, and were amassed by Museum Associate, Karl Hirsch. Hirsch was one of the world's foremost authorities on fossil eggshell and the collection came to the Museum after his death in 1996.
Although fossil eggshells are less well-known than body fossils, they have the potential to provide insights on ancient reproductive habits, bird and dinosaur evolution, paleoenvironmental conditions, and other aspects of paleontology. Museum Associate, Emily Bray was Hirsch's protégée, and still studies eggshell in the Hirsch Collection; this collection is particularly useful for researchers because it includes thousands of thin sections, data pages, photomicrographs, and other associated information.
The $233,117 grant from the National Science Foundation will fund cataloguing, conservation, and database work on the collection. Chin will work with Bray, collection manager Toni Culver, Informatics Coordinator Tara Hess, Museum Associate Bob Fisher, and graduate student Laura Wilson to implement these improvements. The eggshell 'team' is also eager to work with their paleontological colleagues to make information about the collection available on the highly-regarded Paleontology Portal website.
Return to the Newsroom.
Scan the Museum's News Archive.