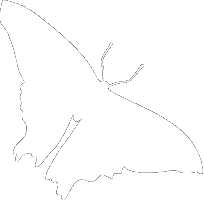 LAST CHANCE FOR MUSEUM WORKSHOPS FOR CHILDREN!
July 22, 2011
We are heading into our last two weeks of a very successful summer of children's workshops! Our Wednesday and Friday workshops have been filling up with young explorers who have collected fish and insects, dissected owl pellets, excavated fossils, petted a live snake, created pictographs with earth pigments and much, much more. There are a few spots left if you'd like to join the fun!
Our remaining workshops for children in kindergarten through second grade are: Wild Babies and Little Sprouts (K-2nd), World Beats: Rhythms of Nature, and Pots, rocks and Rugs; for third through fifth grade are: Reptile Roundup, Fantastic Fossils, and Look Inside. For descriptions and dates, go to Workshop Descriptions. Please email museumed@colorado.edu or call 303-492-1666 to register and pay the $20 fee.
Comments from participants' parents: "She clearly had a blast." "Great value." "My 2 daughters LOVE your programs - this is our 3rd year. Thank you for all the effort you put into making the classes so fun and interactive!"
Return to the Newsroom.
Scan the Museum's News Archive.